Close the Loop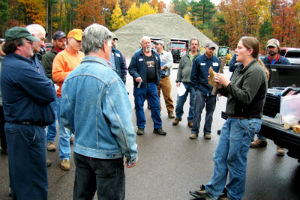 At Vermont Local Roads we strive to create an information sharing and training network among transportation stakeholders throughout Vermont. The core of this principle is fostering connections among individuals and entities to inform and improve upon practices in the face of limited fiscal and human capital. These connections take place through a variety of means. At a center level, we partner with a number of State Agencies, Vermont's 11 Regional Planning Commissions, the Federal Highway Administration, our national network of LTAP/TTAP centers and a number of other entities and individuals. On a constituent and client level, we work to cultivate an information sharing network through our three core service areas: Workshops, Resources, and Assistance.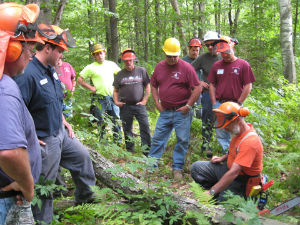 Workshops provide a means for attendees to connect and network at an event.
Resources are a way for our center to connect directly using written or visual material. Our listserv enables connections to take place using a digital platform.
The assistance we provide fosters a connection between our center and the stakeholders we serve on an individual basis.
We want to encourage you to connect with Vermont Local Roads today. Attend a workshop, consult a resource, become active on our list serve or request assistance. We need your help to make our services the best they can be. Among the ways to connect below is a new material sharing option. Have a transportation policy, ordinance, procedure or best practice that you've spent the time to develop that works well? We want to know. An information sharing network is only as good as the materials it's comprised of, and in order to produce useful and valuable resources, our center needs these examples to incorporate into our three core delivery areas. Thank you in advance to anyone willing to offer an item to share.